The Florence Greenway traverses both history and the contemporary. Today, it's necessary to interpret the 19th century landscape created by Giuseppe Poggi in the context of the new city-countryside and the desire of citizens worn down by urban stress to return to nature. Urban countryside is therefore a modern answer to the historical city-countryside juxtaposition. Unlike other cities of the world, Florence boasts a perfect and harmonious integration between the constructed, the geologic, and the fertile, and between the natural and the rural that surrounds and embraces the historic city.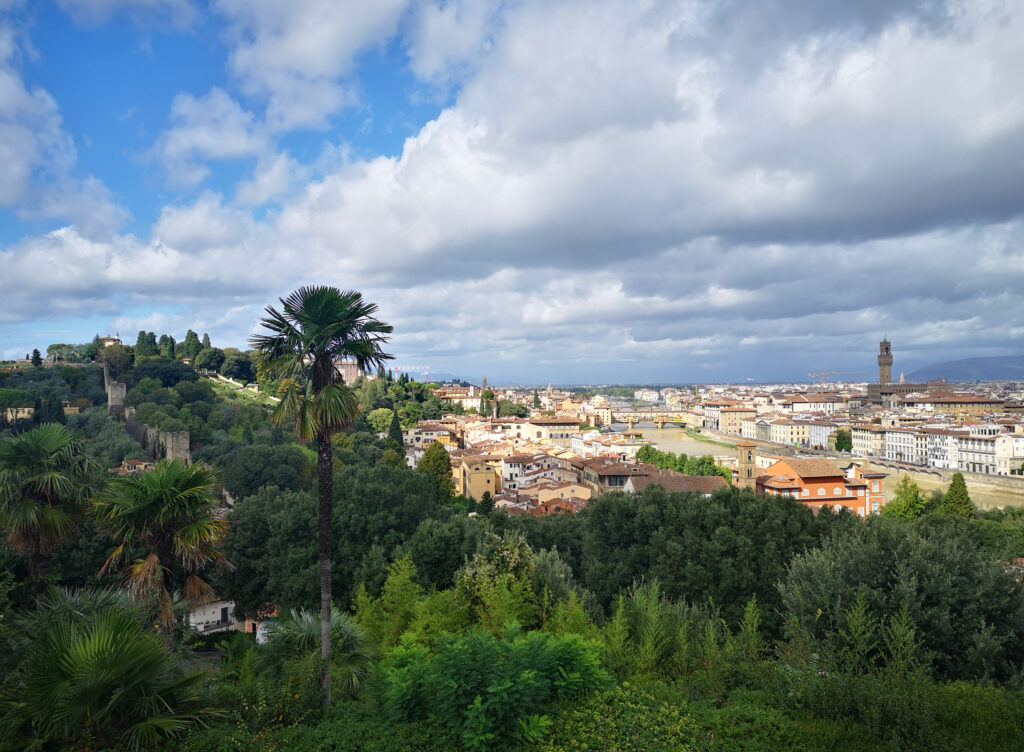 The Florence Greenway is a green, urban, ecological infrastructure intended for cyclists and pedestrians, with several already-existing routes which cross UNESCO sites (Florence Historical Center and the Ville Medicee serial site) and the buffer-zone of the UNESCO Florence Historical Center site for a total of about 15 kilometers.
The main itinerary follows Viale dei Colli, conceived by Giuseppe Poggi, when Florence was the capital of Italy, as an English garden on an urban scale. Today it represents an extraordinary and unique greenway. From Porta Romana to Piazza Poggi, it is an exception walk through the nature and art of the Florentine hills and affords some of the most beautiful views of the city and surrounding landscape.



Maria Chiara Pozzana
President of the Cultural Association Firenze Greenway